Smart Tube Laser Cutting Machine: New T2 Series Creates Various Processing Scenes
Post date: 2023-08-08 13:46:39
---
In the tube processing, there are different types of processing demands. To face theses difficulties, HSG launched new series T2 in August for various processing scenes.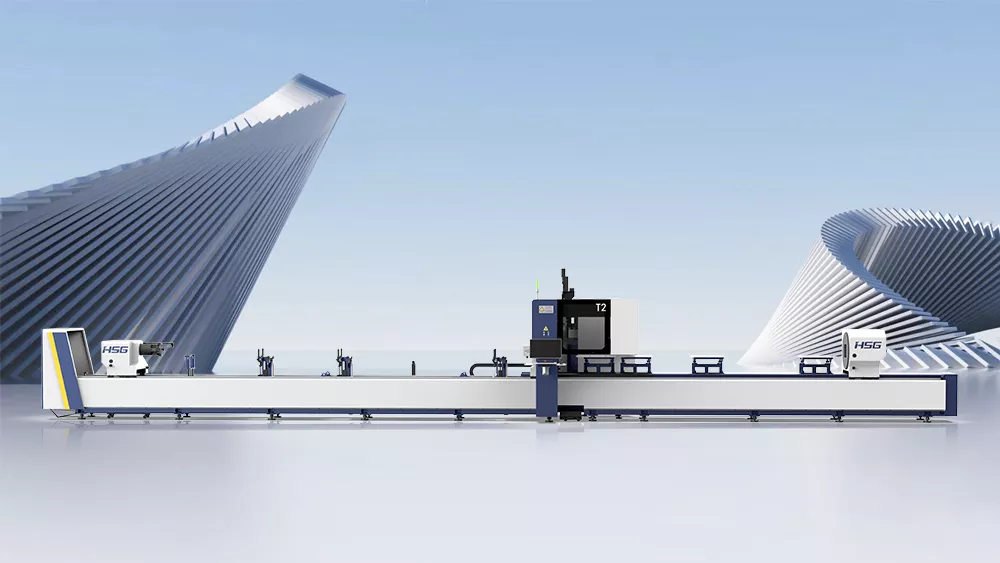 Stable Cutting: Independent Servo Follow-up Support
7m loading machine bed is equipped with independent and high-sensitivity independent servo follow-up support for providing enough support for tube rotating cutting, which keeps horizontal tubes and improves cutting precision. In addition, 6m blanking machine bed is equipped with 4 sets of independent and high-sensitivity independent servo follow-up support to improve cutting precision. Combined with the intelligent blanking model in the system, it can cover all blanking lengths under 6m. Professional configurations can provide stable cutting experiences for each users.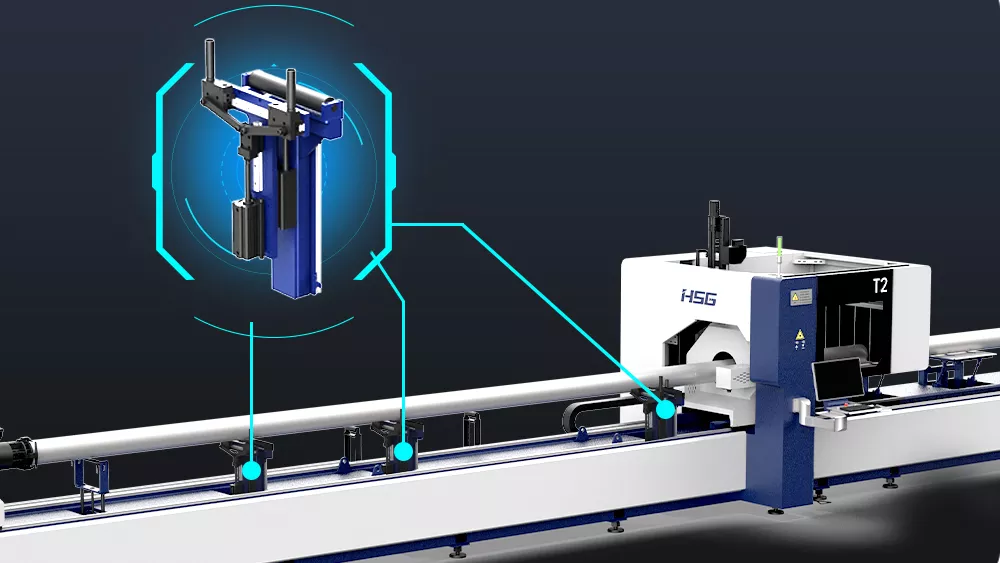 High-load Cutting: Fully Mobile Three Chucks
Fully mobile three-chuck structure is designed specially for short-tailing cutting. The chucks are designed as two chucks are front and one chuck is rear to achieve more load. Besides, the C3 chuck is the hollow chuck leading to the blanking of complete tube. T2 Series is standard equipped with rectangular-circle chucks, which the weight capacity can achieve 300kg. The specific chuck design can help users with easier tube cutting.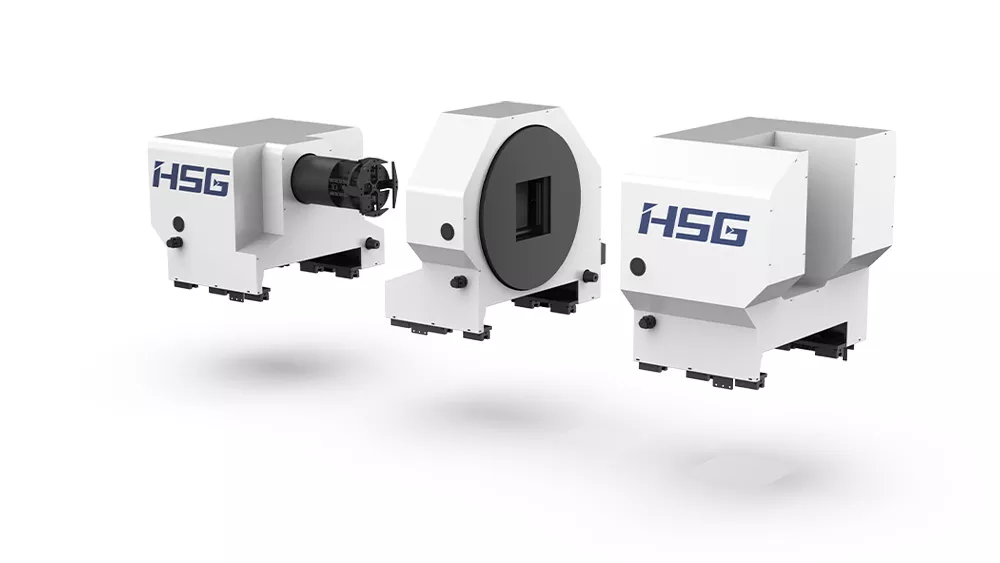 Smart Cutting: Intelligent Bus Operating System
T2 Series is equipped with HSG X10000,which the system is the processional laser cutting CNC system. The entire system has high integration, stability and full ranges of functions to provide competitive solutions for users. HSG X10000 covers most tube processing skills with various functions, for example multistage punching, particular air pressure calibration function, etc. Various auxiliary functions of tube laser cutting machines can satisfy multiple processing demands.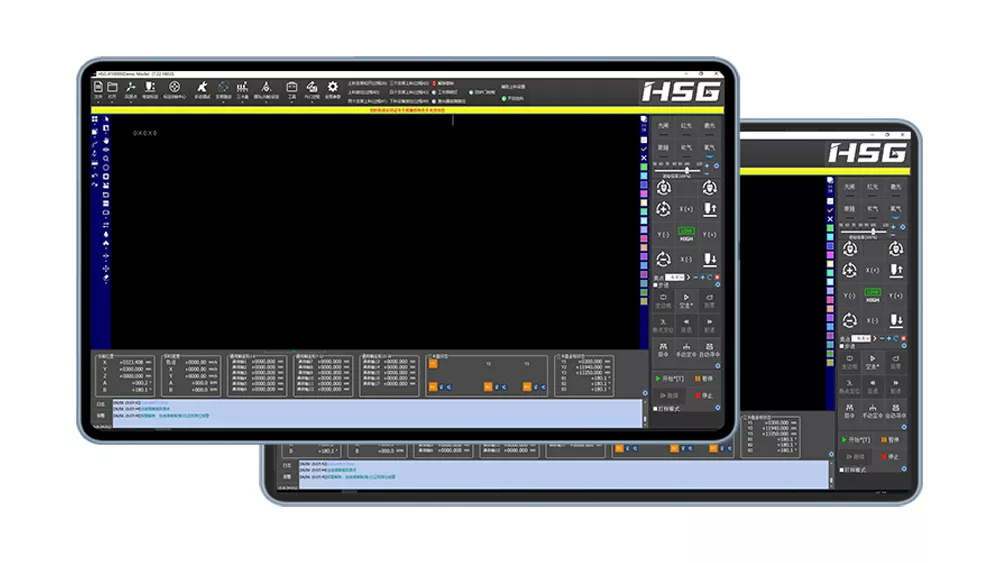 T2 Series three-chuck tube laser cutting machine is designed to offer each user stable, smart and convenient processing experiences. With advanced laser technologies, HSG will continue to show more excellent products for global customers.