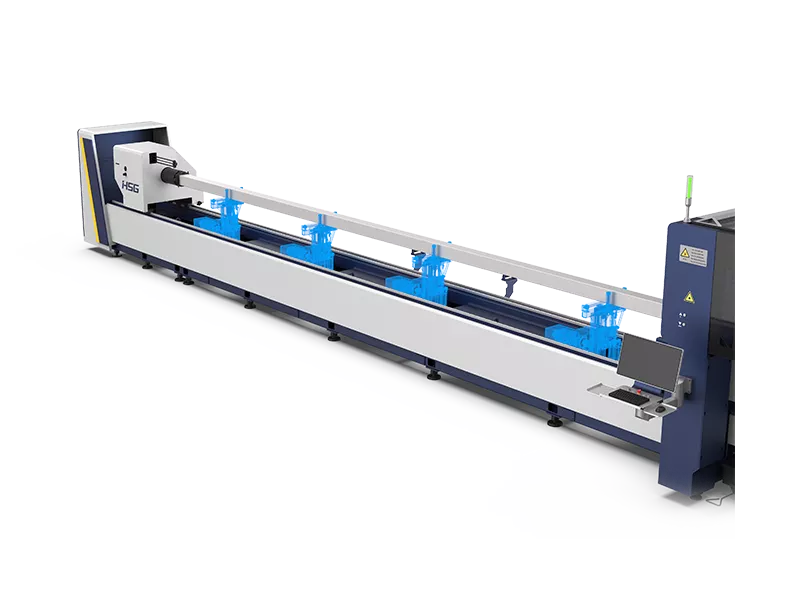 Independent Servo Follow-up Support
Both loading and unloading positions are equipped with highly sensitive and independent servo follow-up support to ensure stable tube cutting and enhance cutting precision.
Fully Portable Three Chucks
* Fully portable three chucks structure for easy short-tailing cutting.
* The chucks are designed as two chucks are front and one chuck is rear to achieve more load.
* C3 chuck is the hollow chuck leading to blanking of complete tube.
* Standard equipped with 240mm rectangular-circle chucks and the clamping ability of rectangular tube is improved.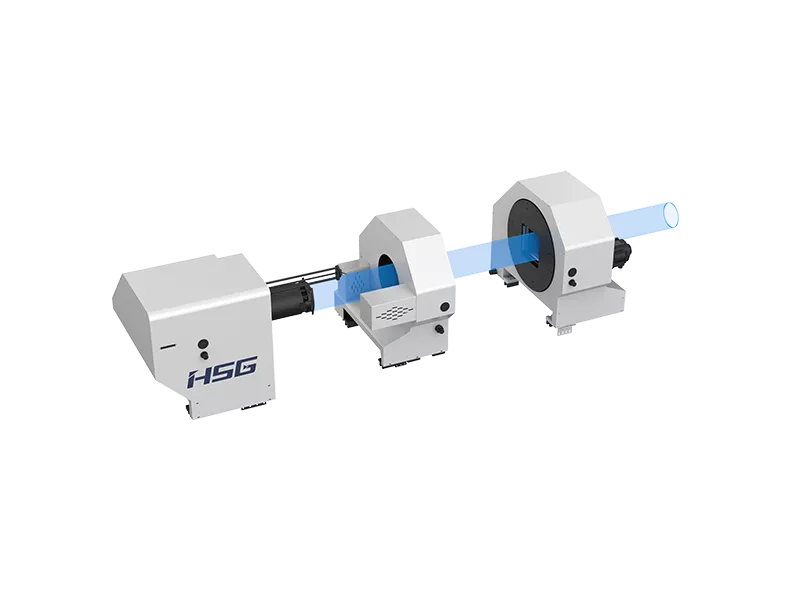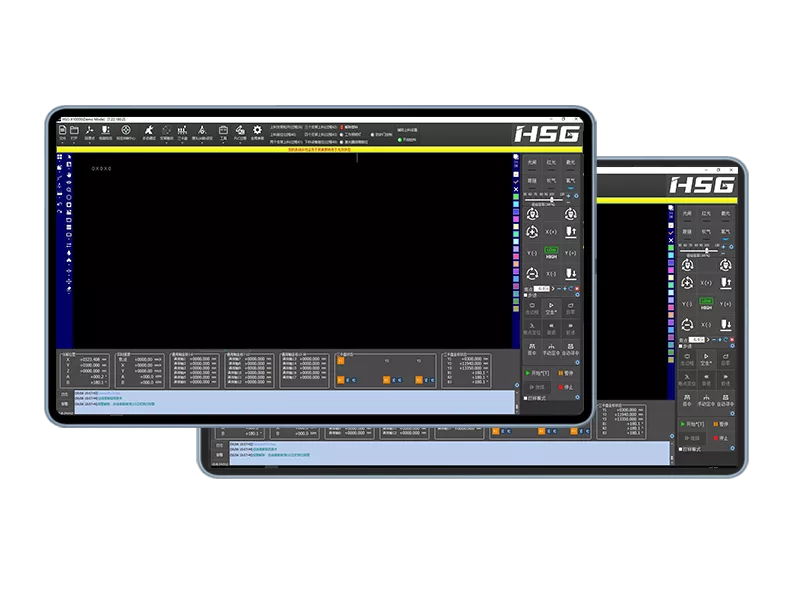 Intelligent Bus Operating System
* Various auxiliary functions of tube laser cutting machines to satisfy multiple processing demand
* T2 series is equipped with professional nesting software to achieve efficient management of production progress and price calculations.
Automatic Loading(Optional)
Optional multi-functional loading support construction, which can satisfy automatic loading of round tubes, rectangular tubes, section steel and other tubes, improve loading speed and achieve efficient loading.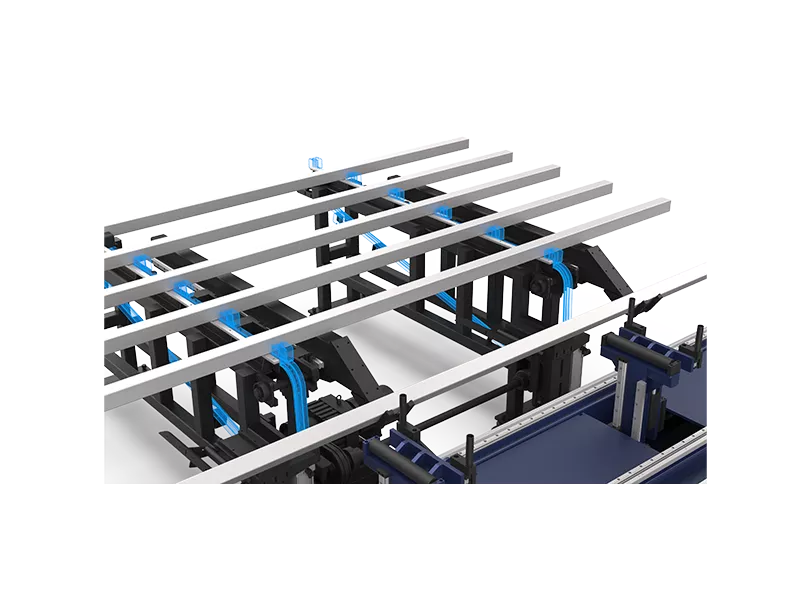 T2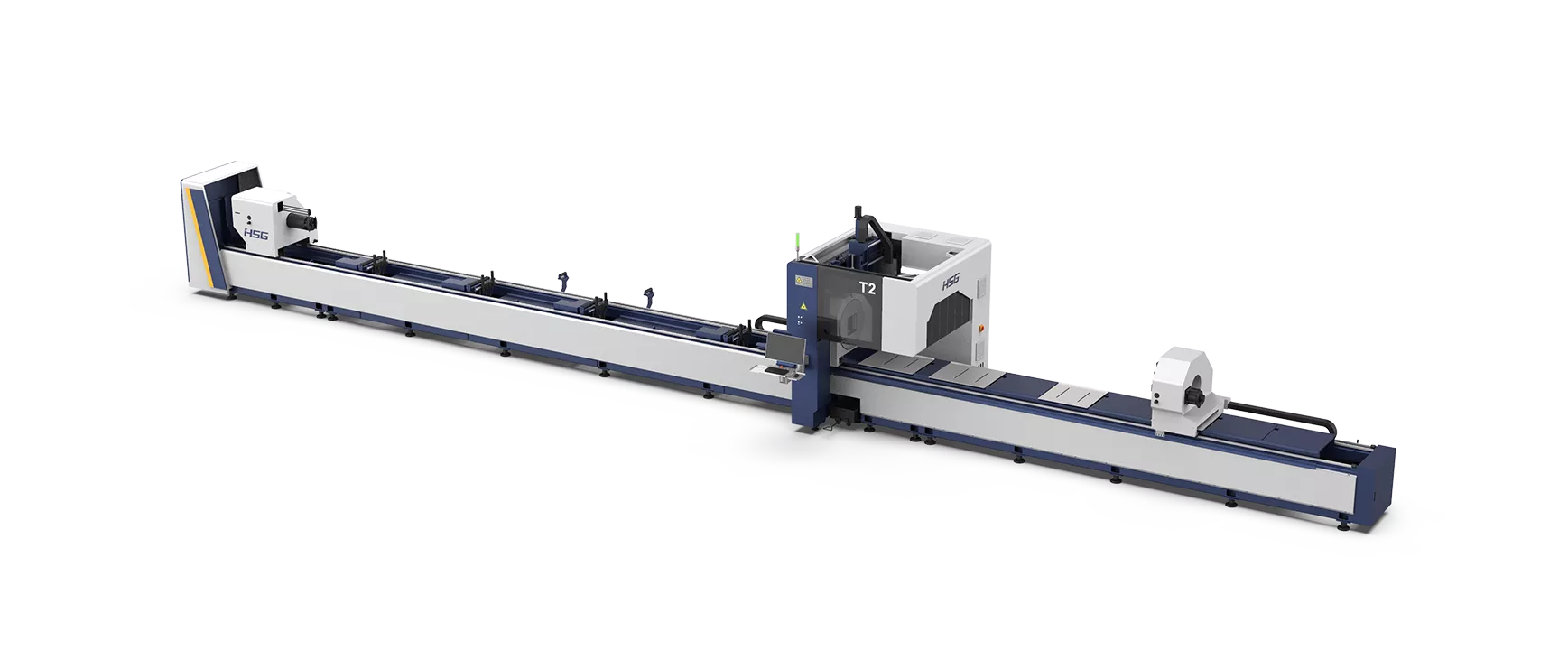 Technical Parameters
Model

Power

X/Y-axis Positioning Accuracy

Cutting Capacity of Round Tube

Cutting Capacity of Square Tube

Weight of Single Tube
T2
3000-6000W
±0.03mm/m
Φ20-Φ240mm
□20*20-□240*240mm
300kg